Seek business opportunities together and seek common development
---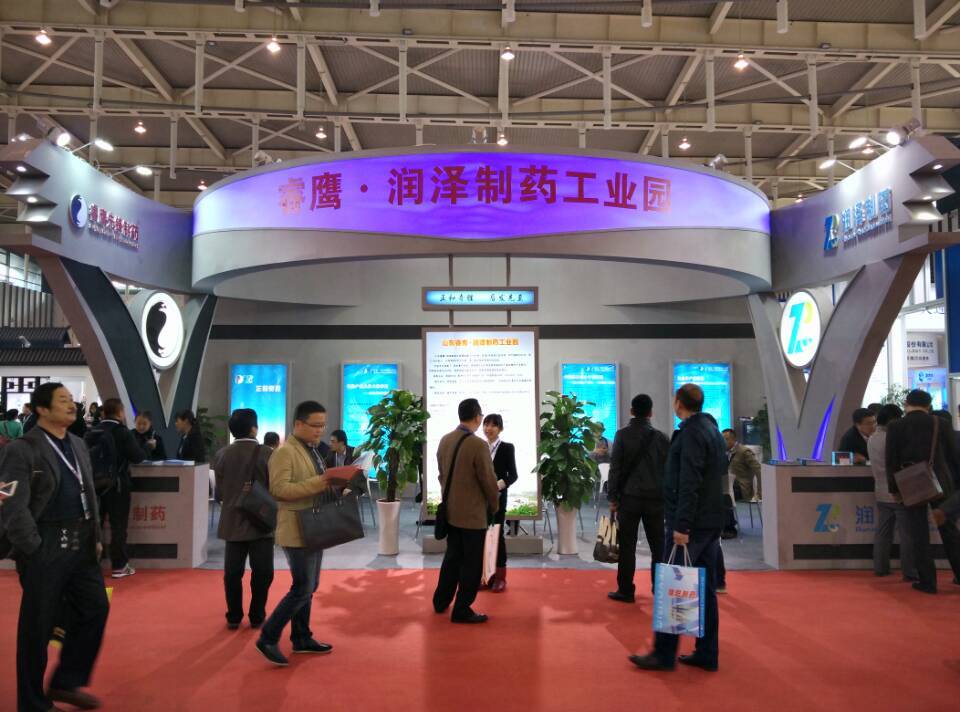 From November 10 to 12, 2015, the 75th China International Pharmaceutical Raw Materials / Intermediates / Packaging / Equipment Trade Fair (API China & PHARMPACK & SINOPHEX, referred to as Raw Material Fair) was held in Nanjing International Expo Center. Under the leadership of General Manager Peng, Ruiying • Runze Pharmaceutical Industrial Park led by more than 40 people including deputy general managers, quality department, material control department, marketing center, sales companies under the park, and key elites.
As China's largest and most representative event for the latest products and technologies of China's pharmaceutical industry, API China & PHARMPACK & SINOPHEX focuses on improving the overall level of production and R & D of Chinese pharmaceutical raw materials, intermediates, pharmaceutical packaging materials, and pharmaceutical equipment companies. The public provides safe and healthy medication protection.
After more than 40 years of development, the exhibition has formed a scale of more than 1,000 API manufacturers, more than 300 pharmaceutical packaging companies, more than 200 pharmaceutical equipment companies and more than 30,000 professional visitors from home and abroad. Among them, API China, with the support of China Chemical and Pharmaceutical Industry Association, has become a brand event that brings together industry leaders, showcases the most advanced product technologies, helps companies interpret policies and regulations, improves industry production levels and reflects industry development trends. The exhibition is supported by more than 97% of China's top 100 pharmaceutical industry companies, providing pharmaceutical companies with the best opportunities for decision-making, procurement, technology, and R & D personnel to establish information exchanges and business cooperation with target customers.
The highlight of this exhibition is the first time to set up a special zone for intermediates and fine chemicals, providing more refined and professional face-to-face communication opportunities for the chemical industry and increasing the implementability of point-to-point business opportunities. During the exhibition, President Peng personally visited the exhibition hall to discuss political opinions, negotiate cooperation, discuss plans and seek development with colleagues in the pharmaceutical industry. Participants also distributed materials, approached customers and signed orders. In this exhibition, our park has fully demonstrated its strong R & D, production and sales capabilities.